The Research in ISSP
ISSP uniquely brings together experts in experimental methods and physical theory to elucidate material science. Our research consists of "Materials and Systems" development to create new materials, "Measurements and Control" to measure their properties, and "Theory and Computation" to understand the results and create new science. By organically interacting with these three axes, we are developing material and physical science.
In 2016, we established two cross-disciplinary groups: the Functional Materials Group and the Quantum Materials Group. These groups promote fusion research that goes beyond the framework of conventional disciplines in condensed matter physics and materials science.
Features
ISSP develops technologies and provides researchers the necessary resources and facilities to discover unknown materials and elucidate their properties. The research environment includes a synchrotron radiation facility, neutron facilities and facilities capable of modelling extreme environments such as ultra-low temperatures, ultra-high pressures, as well as the world's strongest magnetic fields and ultra-high electric fields. These research environments can perform multifaceted measurements of physical properties in a cross-sectional manner.
Ultra-low temperatures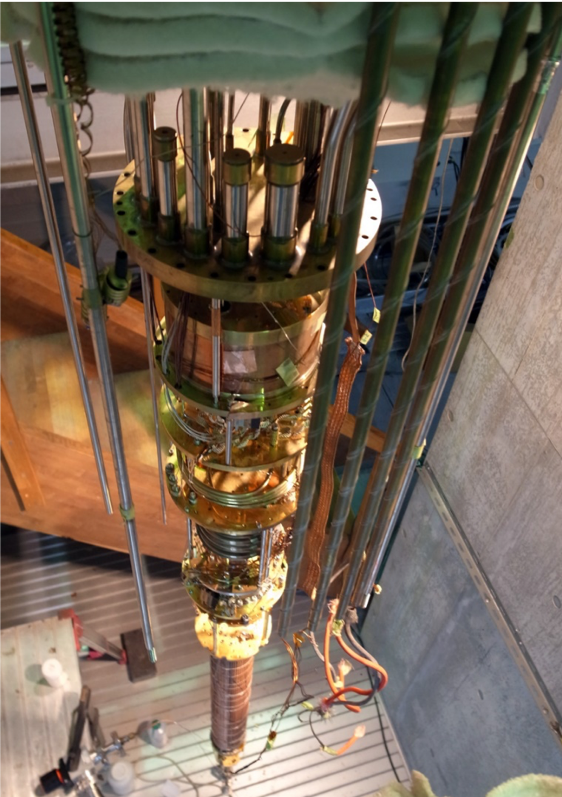 Precise measurements at ultra-low temperatures of mK to μK allow one to investigate quantum phenomena in a matter.
Ultra-high magnetic field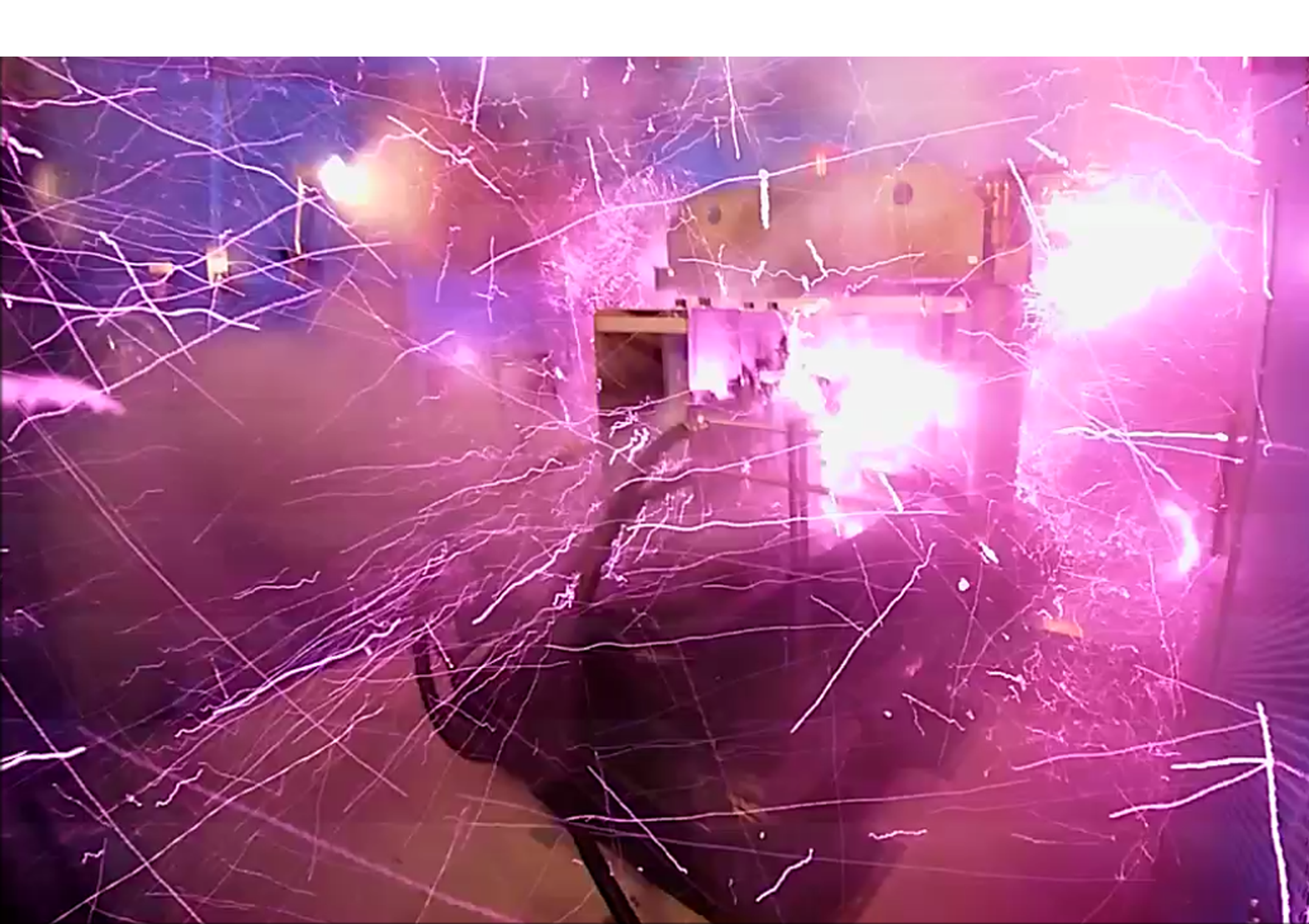 We can provide various magnetic field environments from a few tesla to the world record of 1200 tesla, with a duration time from several seconds to several microseconds by using non-destructive and destructive technique.
Ultra-high pressure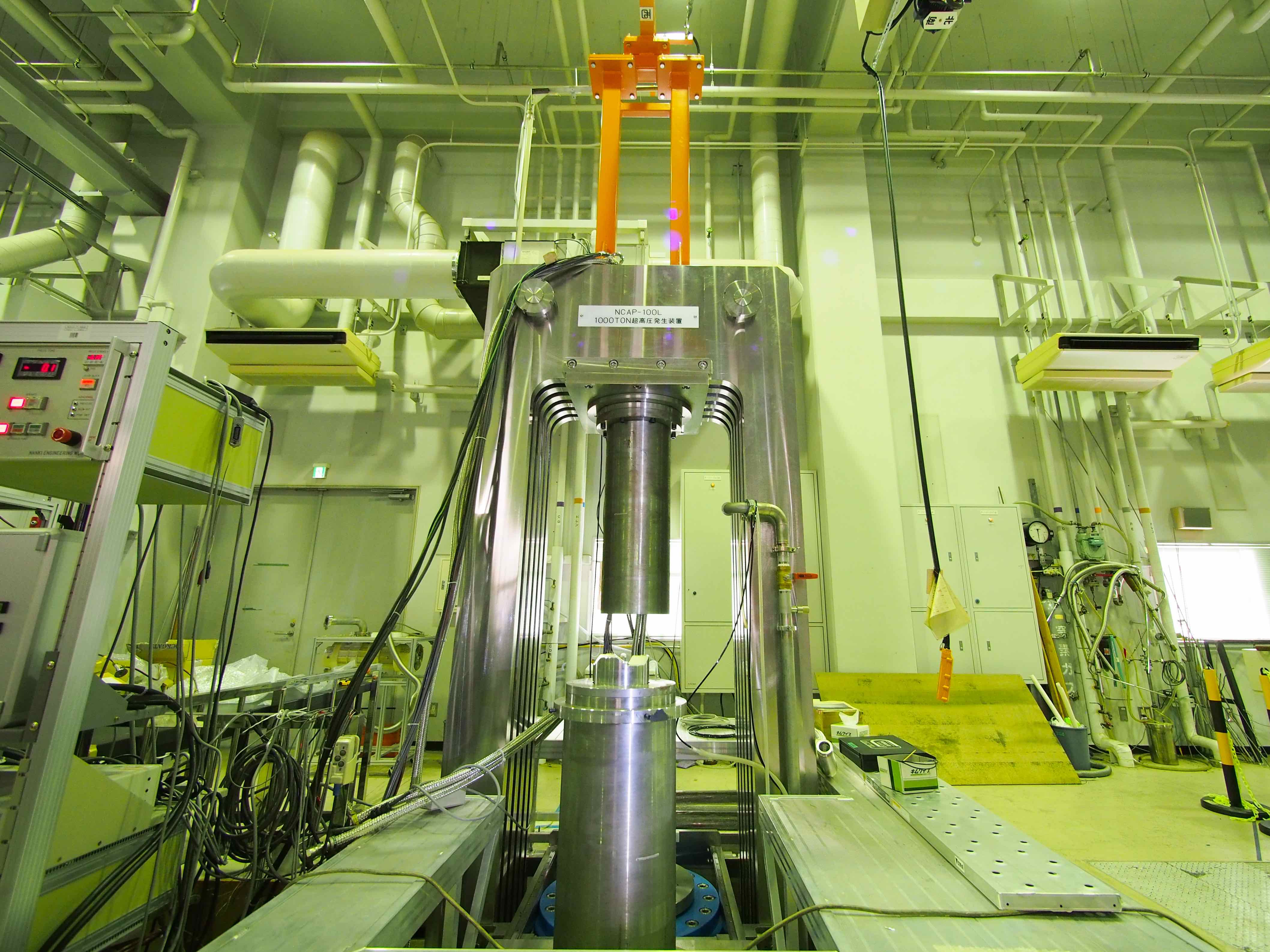 It is possible to synthesize materials and measure physical properties under ultra-high pressures of up to several hundreds of thousands of atmospheres (several tens of GPa).
Ultra-high electric fields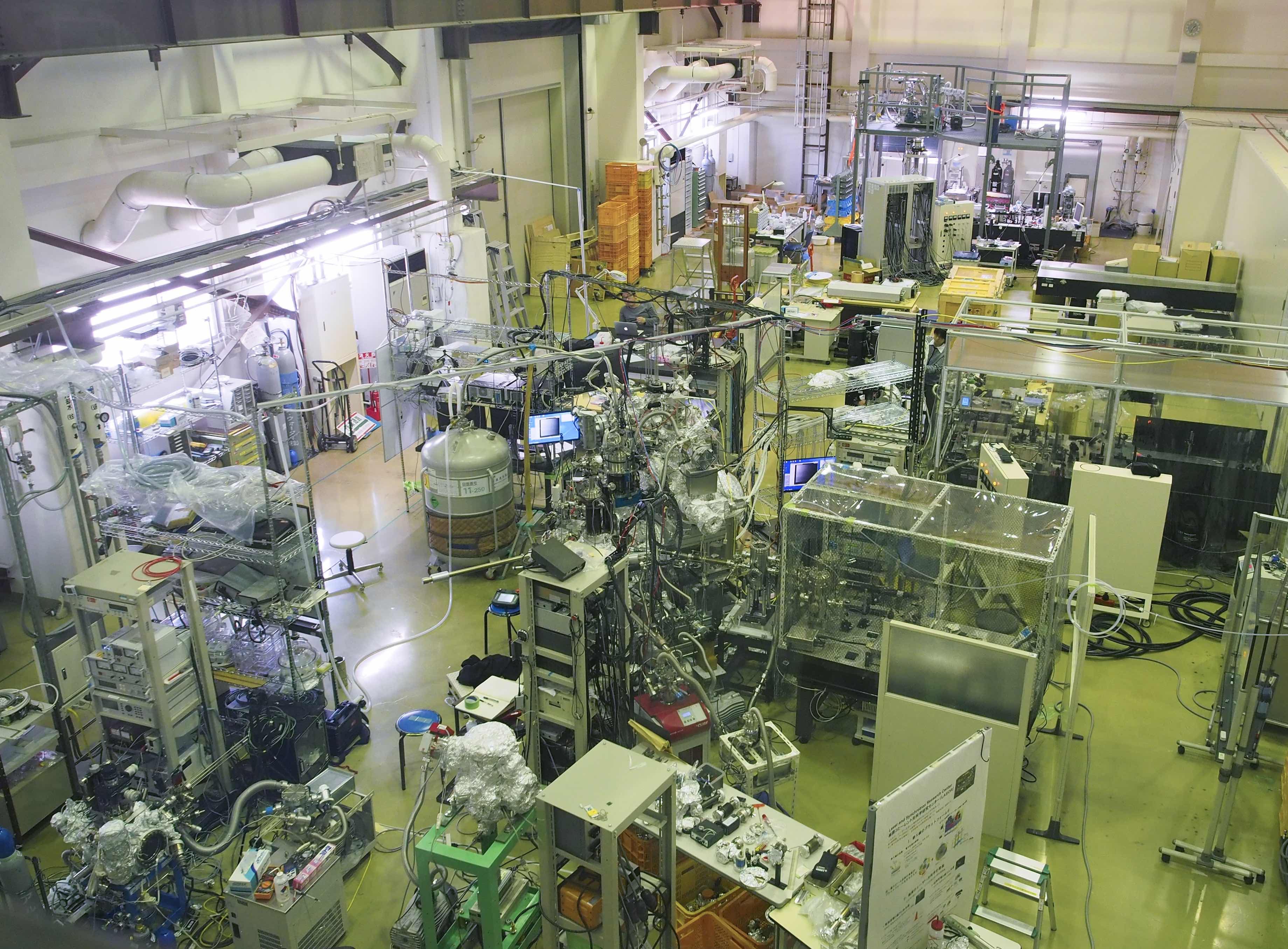 We have developed state-of-the-art coherent light sources and applied them to various spectroscopic applications, including terahertz, extreme UV and soft X-rays.
Number of Publications
ISSP publishes nearly 400 scholarly articles annually. About one-third of articles are internationally co-authored and on average, each faculty member (professors, specially appointed professors, associate professors, specially appointed associate professors) publishes about 9 articles per year. The most published field is physics, followed by materials science, chemistry, and basic life sciences. The number of highly cited papers (in the top 1%, 5%, or 10%) is about 30 to 40 per year, indicating high quality and quantity of activities.
Ranking of total citations to date compared among papers published in the same year (resource: Web of Science)
The field of articles published in 2021
Integrated Research Systems
To promote the creation of new academic fields through the fusion of academic disciplines that transcend the boundaries of existing organizations, ISSP has established the Cooperative Research Organization in which multiple departments within the university undertake collaborative research from time to time. ISSP also participates in the following collaborative research organizations.
Organizations・
Period
Departments
Faculty from ISSP
Material Innovation Research Center(MIRC)
2016.7.1~2027.3.31
Graduate School of Frontier Sciences
ISSP
Graduate School of Engineering
Research Center for Advanced Science and Technology
Institute of Industrial Science
AKIYAMA, Hidefumi
KOBAYASHI, Yohei
MAYUMI, Koichi
MORI, Hatsumi
OKAZAKI, Kozo
OZAKI, Taisuke
SUGINO, Osamu
Research Institute for Photon Science and Laser Technology(UTripl)

2016.12.1〜2027.3.31
Graduate School of Science
ISSP
AKIYAMA, Hidefum
ITATANI, Jiroi
KOBAYASHI, Yohei
MATSUNAGA, Ryusuke
Trans-scale Quantum Science Institute

2020.2.1~2030.1.31
Graduate School of Science
Cryogenic Research Center
ISSP
Kavli IPMU
OKA, Takashi
OKAZAKI, Kozo
OSHIKAWA, Masaki
OTANI, Yoshichika
KAWASHIMA, Naoki
KOHAMA, Yoshimitsu
KONDO, Takeshi
TOKUNAGA, Masashi
HIROI, Zenji
MASUDA, Takatsugu
MATSUDA, Iwao
MATSUNAGA, Ryusuke
MIWA, Shinji
MORI, Hatsumi
Laboratories for International Research on Multi-disciplinary Micro Systems

2021.4.21〜2031.3.31
Graduate School of Medicine and Faculty of Medicine
Graduate School of Engineering
Graduate School of Frontier Sciences
Graduate School of Information Science and Technology
ISSP
Research Center for Advanced Science and Technology
Graduate School of Arts and Sciences
AKIYAMA, Hidefumi
NOUE, Keiichi
MIWA, Shinji
OTANI, Yoshichika
KATSUMOTO, Shingo
Synchrotron Radiation Collaborative Research Organization

2022.4.1~2032.3.31
ISSP(Main)
School of Engineering
Graduate School of Frontier Sciences
Institute of Molecular and Cellular Biosciences
Research Center for Advanced Science and Technology
INOUE, Keiichi
OKAZAKI, Kozo
OZAKI, Taisuke
KIMURA, Takashi
KONDO, Takeshi
HARADA, Yoshihisa
MATSUDA, Iwao
MIWA, Shinji
MORI, Hatsumi
YOSHINOBU, Jun
Updated on 5 December, 2022