Director's Message
April, 2022
Director Hatsumi MORI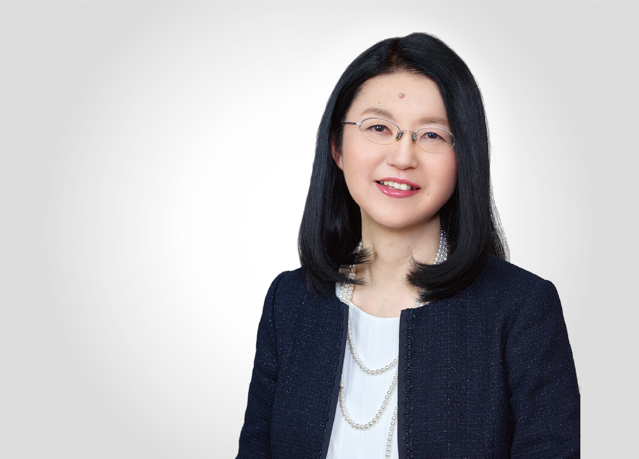 The Institute for Solid State Physics (ISSP) was established in 1957, over 60 years ago, as a joint-use research institute attached to the University of Tokyo. In every era, with the support of the science community, we aim to lead the frontier of condensed matter physics and materials science and contribute to science and technology from the view of basic research. We have promoted activities focused on research, education, and joint-usage/research.
In the first 23 years (Phase I: 1957-1979), ISSP established 20 departments (22 later) in the fields of physics, chemistry, and engineering. We constructed advanced facilities and contributed to the improvement of condensed matter science in our country. In the next 16 years (Phase II: 1980-1995), in view of "concentration" and "mobility" of research in condensed matter science, large-scale facilities and advanced equipment for extreme conditions in the areas of ultrahigh magnetic fields, high power lasers, surface science, ultra-low temperatures, and very high pressures were constructed and shared with the community through joint use and joint research. We have promoted collaborative researches in the development of advanced materials, measurement technologies, and theoretical physics. The third era for ISSP (Phase III: 1996 - present) bought a move to the Kashiwa campus in 2000 and gave ISSP a chance to expand and to develop new research activities, aimed at pursuing new frontiers and becoming an international center of excellence in condensed matter physics and materials science.
The condensed matter physics and materials science studies have three axes: (1) "Materials and Systems" axis, (2) "Measurements and Control" axis, and (3) "Theory and Computation" axis. These three axes interact in what we call a MMT cycle to promote a positive spiral. This institute is organized around 40 laboratories with small-, and medium-to-large-scale equipment and facilities. The labs were originally divided between four divisions for condensed matter science, condensed matter theory, nanoscale science, and social cooperation programs. More recently, we have added three facilities and two centers: the material design and characterization lab., the neutron science lab., the international MegaGauss science lab., the center of computational materials science, and the laser and synchrotron research center (LASOR). All laps work together to maintain the MMT cycle.
In 2017, two new interdisciplinary groups, the Quantum Materials Group and the Functional Materials Group, were formed to cultivate new frontiers beyond the framework of traditional disciplines. In the quantum materials group, we aim to discover new quantum phenomena and new concepts with novel materials by developing research of strongly correlated electron systems. The functional materials group is targeting complicated and hierarchical materials and systems such as soft matter, including biological materials and energy systems where dynamics and excited states of matter are studied. In this way, we aim to create novel inter-disciplines based on two groups.
In addition, with incorporating data science, we are moving forward with the "Materials Data Commons" and "Laboratory of Nanoscale Quantum Materials" projects as future plans. In the "Materials Data Commons," we are promoting highly accurate prediction of physical properties and search for new materials by integrating simulation data and highly reliable experimental data, as well as developments of data analysis methods and human resources in materials informatics. Futhermore, the "Laboratory of Nanoscale Quantum Materials" (open on Mar. 10, 2022) will be the first laboratory to fabricate quantum nanostructures using novel materials, which are a treasure trove of new scientific theories and applications, and to perform nano-surface and nano-quantum measurements in an integrated manner, with the aim of dramatically advancing quantum science and technology.
We continue to lead the frontiers of condensed matter physics and materials science in the ISSP spirit and are devoted to developing as a global center of excellence. We appreciate your continuous support and cooperation in our activities.