Hydrogen boride nanosheets: A promising material for hydrogen carrier
Researchers at Tokyo Institute of Technology, University of Tsukuba, and colleagues in Japan* report a promising hydrogen carrier in the form of hydrogen boride nanosheets. This two-dimensional material, which has only recently begun to be explored, could go on to be used as safe, light-weight, high-capacity hydrogen storage materials.
* Institute for Solid State Physics (ISSP) Associate Professor Iwao Matsuda participates in this research.
Press Release from Tokyo Institute of Technology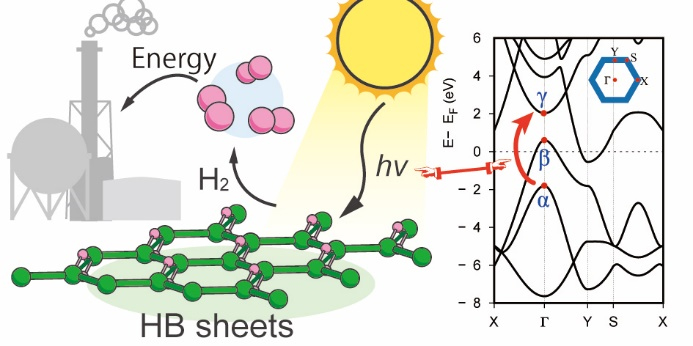 Reference
Journal:Nature Communications
Title:Photoinduced hydrogen release from hydrogen boride sheets
Authors:Reiya Kawamura, Nguyen Thanh Cuong, Takeshi Fujita, Ryota Ishibiki, Toru Hirabayashi, Akira Yamaguchi, Iwao Matsuda, Susumu Okada, Takahiro Kondo, Masahiro Miyauchi
DOI:10.1038/s41467-019-12903-1
(Published on: Friday October 25th, 2019)