ISSP Deploys Six Generation Supercomputer System "Ohtaka", Theoretical Operation Performance with 6.9 Petaflops, Open for All Users
The University of Tokyo
Dell Technologies
The Institute for Solid State Physics of the University of Tokyo, ISSP (Director Hatsumi Mori), has deployed the new supercomputer system "Ohtaka" provided by Dell Technologies to address computing issues for research including synthesizing new substances, fabricating new nanostructures, and developing unique measurement methods.
With a 6.9 PFLOPS theoretical calculation performance (2.6 times the performance of the old supercomputer system) the Ohtaka supercomputer system is one of the best in Japan. Ohtaka is expected to accelerate the efficiency of large-scale numerical calculations and simulations required for condensed matter physics research.
Having been adopted for ISSP's core supercomputing system in August 2020, Ohtaka became fully operational and available to researchers nationwide from October.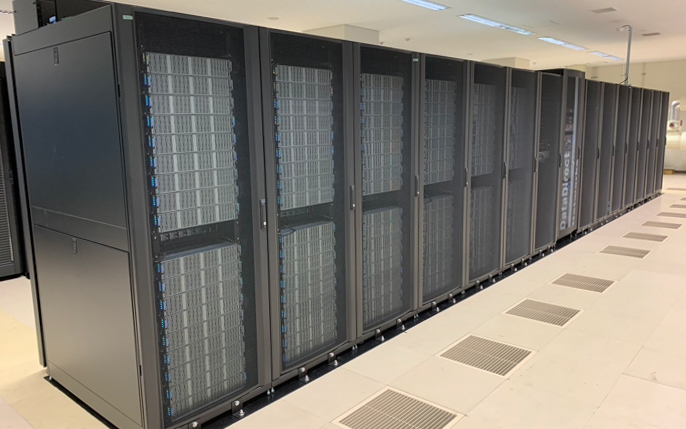 Specification
【Overall configuration】
| Item | Specification |
| --- | --- |
| Total theoretical computational performance | 6.881 PFLOPS |
| Total number of nodes | 1688 |
| Total memory | 420 TB |
| Network Topology | Fat tree |
【Node configuration】
Item
Specification
Calculation nodes
CPU nodes
Fat nodes
Total number of nodes
1680
8
CPU
CPU
AMD EPYC™ 7702
Intel® Xeon® Platinum 8280
Number of cores
64core×2
28core×4
Frequency of operation
2.0 GHz
2.7 GHz
FLOPS
4.096 TFLOPS
9.6768 TFLOPS
Memory capacity
256 GB(16 GB×16)
3 TB(64 GB×48)
Network
InfiniBand HDR100
(Published on: Thursday October 29th, 2020)